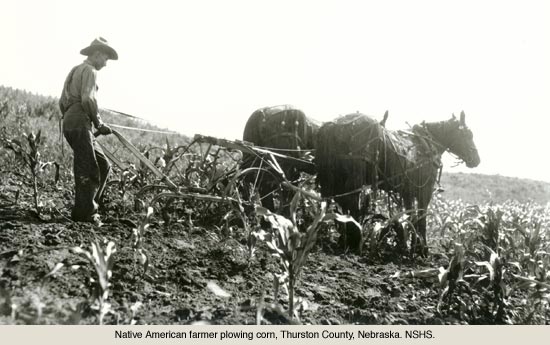 Photo Credit: livinghistory.org 
---
Economic depression has devastating effects on both rich and poor countries.
But how do economies work? How do nations derive their wealth?

Download Adam Smith's Wealth of Nations now


---
The Great Depression changed the lives of people who lived and farmed on the Great Plains and in turn, changed America. The government programs that helped them to live through the 1930s changed the future of agriculture forever. Weather touched every part of life in the "Dirty 30s": dust, insects, summer heat and winter cold. York County farm families didn't have heat, light or indoor bathrooms like people who lived in town. Many farm families raised most of their own food – eggs and chickens, milk and beef from their own cows, and vegetables from their gardens.
People who grew up during the Depression said, "No one had any money. We were all in the same boat." Neighbours helped each other through hard times, sickness, and accidents. Farm families got together with neighbours at school programs, church dinners, or dances. Children and adults found ways to have fun for free – playing board games, listening to the radio, or going to outdoor movies in town.
When the dryness, heat, and grasshoppers destroyed the crops, farmers were left with no money to buy groceries or make farm payments. Some people lost hope and moved away. Many young men took government jobs building roads and bridges. By 1940, normal rainfall returned, and federal programs helped to boost farm prices and improve the soil. About the same time, a new government program started to hook up farmhouses to electricity, making farm life easier and safer.
Farms in the 1930s were diversified, growing a variety of crops in the fields, vegetables in the garden and fruit in the orchard. Small farms usually raised chickens, eggs, hogs, and cattle, as well as keeping horses and mules for work, and sometimes sheep for wool and meat. Some farmers kept bees and harvested the honey. Women baked their own bread.
During the Depression, this self-sufficiency carried over into their social life. One-dish suppers and church potlucks were important ways to have fun and share food. On radio and in women's magazines, home economists taught women how to stretch their food budget with casseroles and meals like creamed chipped beef on toast or waffles. Chili, macaroni and cheese, soups, and creamed chicken on biscuits were popular meals.
In the 70 or more years since the Great Depression, a lot has changed on the farms of rural America. All of these changes have resulted in farms that usually specialize in only one main crop. Today, entire regions have become "monocultures."
Many chores had to be done daily: hauling water, gathering eggs, tending the garden, and filling the wood box. And some chores like milking cows and feeding livestock had to be done more than once a day. Fieldwork started early, with feeding and harnessing the horses.
Women sewed and mended clothing, and washed clothes by hand. They made soap from lard (bacon fat), baked bread, and canned (preserved) everything from beef and pork to green beans and tomatoes. But the canning process meant spending hours over a hot wood stove in the summertime. Even the most unpleasant tasks like cleaning the chicken coop or the outhouse had to be done year 'round. And there was the constant housecleaning, a battle against the constant dust that seeped into the house.
Taken from:
https://livinghistoryfarm.org/farminginthe30s/life_01.html
https://livinghistoryfarm.org/farminginthe30s/life_04.html
https://livinghistoryfarm.org/farminginthe30s/life_05.html
---
Young Chelsea has a farm
Ever wonder what family life is like on a farm?
Rural life in China
Rice is Life in Asia