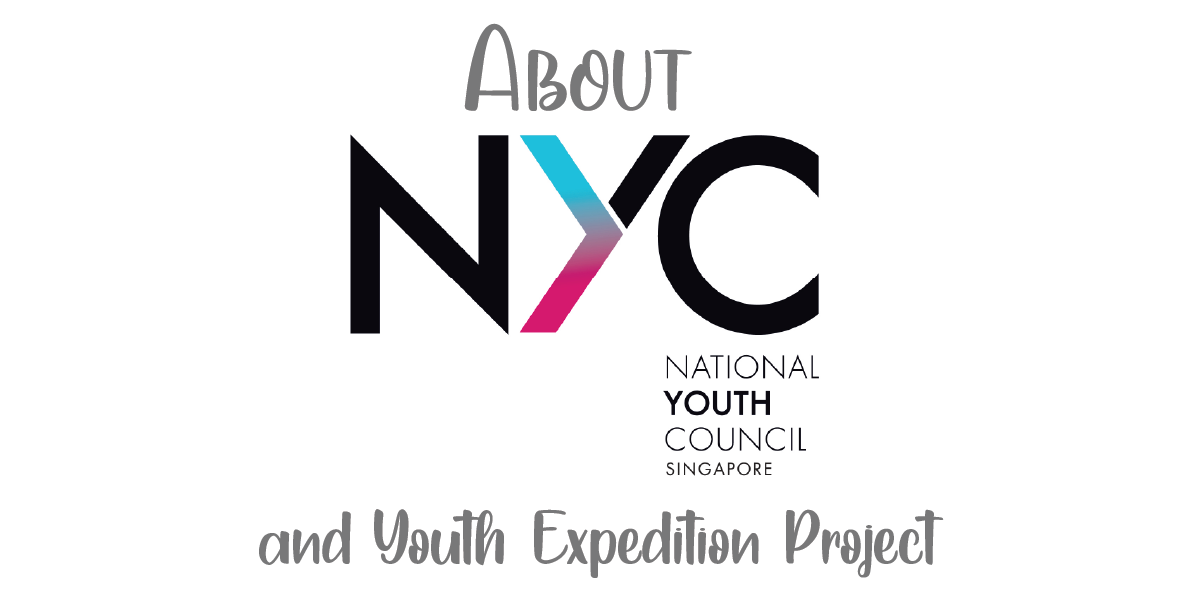 Youth Corps Singapore (YCS is a division of National Youth Council (NYC), an autonomous agency under the Ministry of Culture, Community and Youth. As the national institution for youth volunteerism empowers over 160,000 youths who are keen to serve the community across a wide range of causes, such as education, environment, special needs, and arts, with volunteering opportunities, training and funding support. YCS also equips them with the skills needed to contribute to society effectively and builds networks of like-minded youth.
Through the YCS' Leaders Programme, over 1,000 aspiring youth leaders have been empowered to conceptualise and implement their own service-learning projects.
The Youth Expedition Project (YEP) is a key NYC youth development programme that encourages volunteerism among youth between 15 and 35 years old to embark on community service-learning projects. The objectives of the YEP are to nurture confident youth, who are socially responsible and active citizens, who can identify needs and contribute to the community both at home and overseas. YMCA of Singapore has been administering YEP funds since 2012 and being a long-term partner in programme funding, YMCA of Singapore was appointed as to heighten potential synergies through a strong pool of experienced trainers.
To find out more about the programme, click on the link below:

---
Service-learning trip to Laos
---
My Cambodia
---
Youth Corps Leaders Programme (Immersion) – Info Video
---