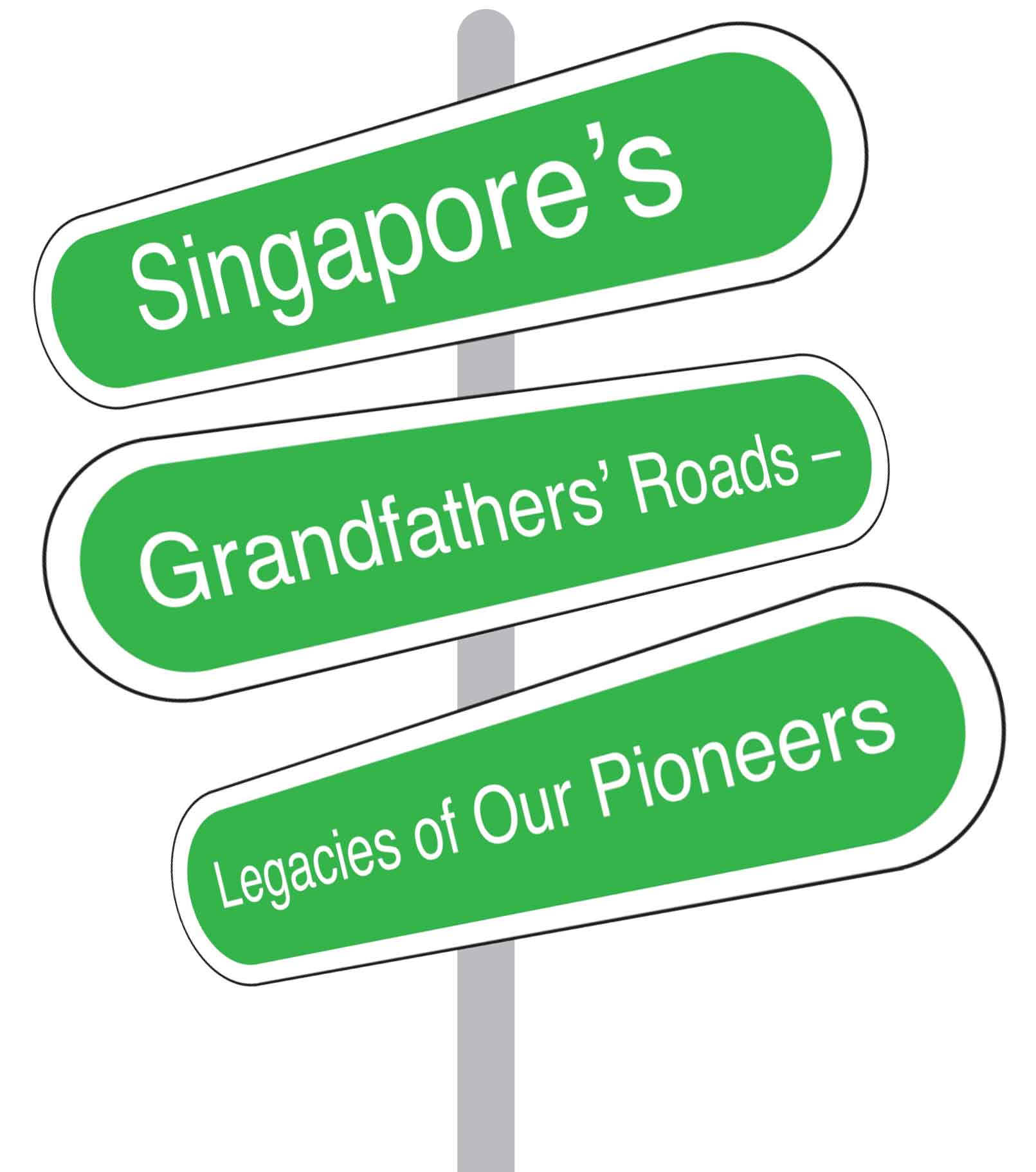 Names are important identification of an individual. When naming a newborn, parents take great pains in choosing a name that speaks of their hope for their precious little one. Similarly, street names are instituted to remember a significant person, object of event. It's a way a country preserves a facet of its historical heritage and local culture.
Below is a list of street named after certain individuals.
---
 Wan Tho Avenue 
Kuala Lumpur-born Loke Wan Tho (陆运涛, 1913-1964) was a well-known film businessman who made the Cathay Organisation and Cathay Cinema successful. The Cathay Organisation was in dire straits after the Second World War. With new investors, Loke Wan Tho was able to change the fortune of his family business in just a few years. By 1948, his cinema chain was extended from Singapore to Malaysia, Thailand and Borneo, and he set up film studios for the making of Malay and Chinese movies. Loke Wan Tho was unfortunately killed in an air crash at Taiwan in 1964. He was only 49 then.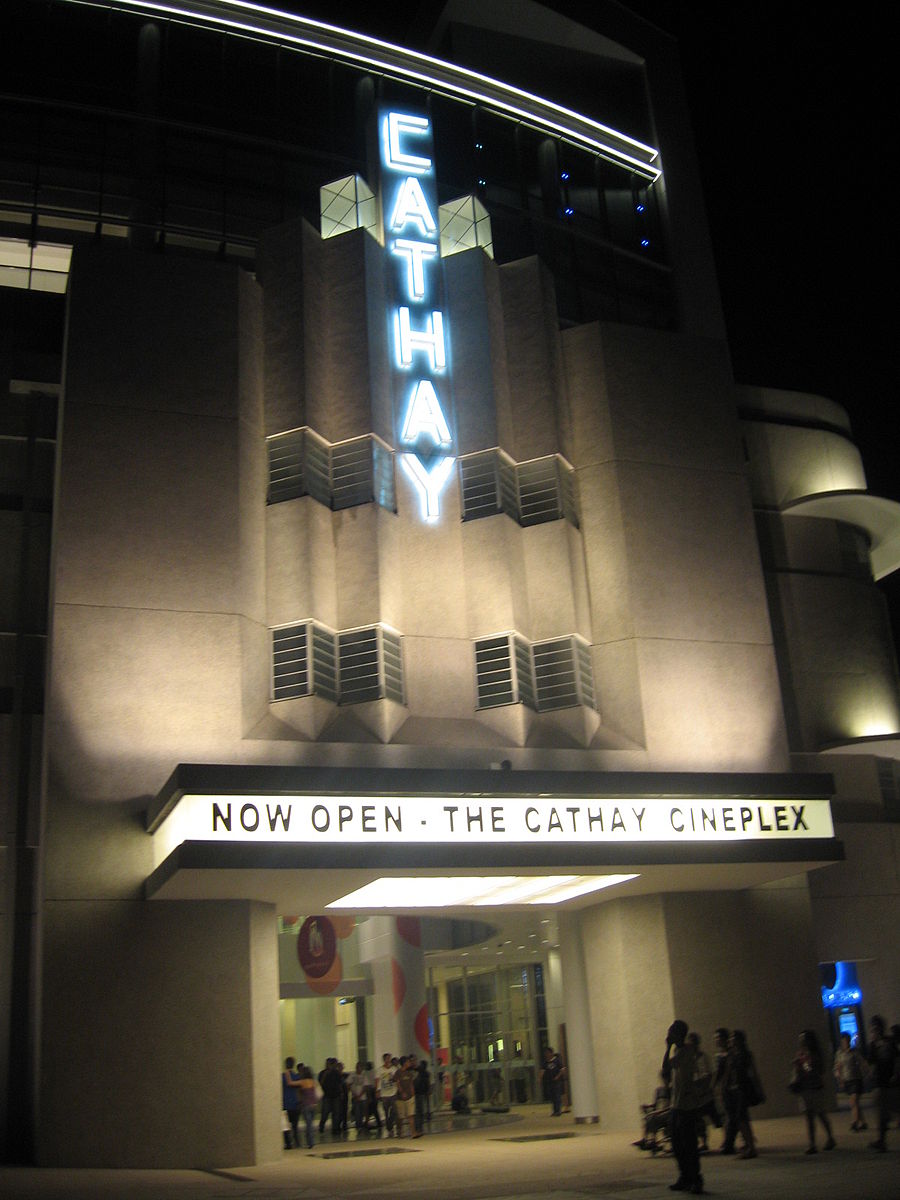 ---
 Lim Tua Tow Road 
The road was named after Teochew merchant and landowner Lim Tua Tow (林大头, 1842-1912), who was said to have settled here in the early 20th century. Also known as "ow gang gor kok jiok" (Hougang five milestone), Lim Tua Tow Road was once a bustling street filled with provision shops, mama kiosks, food stalls and Chinese medicine stores. The popular Lim Tua Tow Market used to serve the residents living in the vicinity until the early 1990s.
---
 Aroozoo Avenue 
Aroozoo Avenue, as well as the nearby Simon Road, was named after Dr Simon Aroozoo (1850-1931), also known as Dr Max Simon (also see Simon Road), a prominent Eurasian of Portuguese descent and philanthropist well-known for his charitable contributions to Singapore's educational and healthcare causes.
Dr Simon Aroozoo had worked a total of 57 years at Guthrie and Co since he was 16 years old. He was the good friend and colleague of Gan Eng Seng, a well-known early Hokkien businessman (颜永成, 1844-1899). The two families were closely associated; Dr Simon Aroozoo helped to manage Gan Eng Seng's estate at Upper Serangoon after the latter's death in 1899, and his grandson Percival Frank Aroozoo (1900-1969) was the headmaster of Gan Eng Seng School between 1938 and 1955.
Dr Simon Aroozoo died of pneumonia in 1931 and was buried at Bidadari Cemetery.
---
 Lim Ah Pin Road 
Lim Ah Pin (林亚柄) was a famous vermicelli manufacturer, nicknamed the "bee hoonking", in the early half of the 20th century. Before making his fortune through vermicelli, he had worked as a bus conductor and fruit seller. Lim Ah Pin was a generous man in his community; he built several houses and schools for the people living in the Upper Serangoon vicinity.
Lim Ah Pin was converted to Catholic because of his wife Florence Yeo. Their residence used to stand along Upper Serangoon Road, at a location where the parallel roads of Lim Ah Pin Road and Florence Road exist today.
A few public amenities had carried the names of Lim Ah Pin, such as the defunct Lim Ah Pin Library and Lim Ah Pin Clinic. The Lim Ah Pin Road Post Office is still functioning till this day.
---
 Lim Tua Tow Road 
The road was named after Teochew merchant and landowner Lim Tua Tow (林大头, 1842-1912), who was said to have settled here in the early 20th century. Also known as "ow gang gor kok jiok" (Hougang five milestone), Lim Tua Tow Road was once a bustling street filled with provision shops, mama kiosks, food stalls and Chinese medicine stores. The popular Lim Tua Tow Market used to serve the residents living in the vicinity until the early 1990s.
---
 Pillai Road 
Officially named in 1957, Pillai Road was named after Naraina Pillai, the first Indian to arrive at Singapore in 1819. He first worked as a clerk at the colonial administration before becoming a cotton trader. A wealthy Narina Pillai had numerous contributions to the society. He acquired the land at South Bridge Road for the construction of Sri Mariamman Temple in 1827, which remained as Singapore's oldest Hindu temple today. His reputation as a community leader also saw Naraina Pillai appointed as the chief of Indians from Cholamandalaman to settle disputes and conflicts among the local Tamils.
Pillai Road was often mistaken to be named after P. Govindasamy Pillai (1887-1980), a South Indian businessman famous for his generosity. He was also the owner of PGP stores, a once-popular retail chain in Singapore, Malacca and Johor Babru. In 1937, Govindasamy Pillai helped to establish the Indian Chamber of Commerce. He was later appointed as a Justice of Peace.
---
 Cheng Lim Farmway (defunct) 

Until the early 2000s, there existed a small network of roads, off Punggol Road, called Cheng Lim Farmway. There was a total of six farmways, a term used to describe the roads leading to farms.
Cheng Lim Farmway was named after Goh Cheng Lim (吴振林), a Straits-born Chinese businessman, ship owner and founding director of Kim Hock Hoe Ltd. He used to live in a grand bungalow at the now-defunct Sungei Pus at Punggol in the early 20th century. In 1907, his residence was attacked by 15 armed gang robbers, creating a sensational headline then.
Goh Cheng Lim's daughter was married to the son of another Straits-born Chinese Seah Seng Kang, Victoria School's Head Master in the 1920s. It was unknown whether Lorong Sengkang, which gave rise to the naming of Sengkang New Town in the 1990s, had any links to Seah Seng Kang.
The name of Cheng Lim LRT Station, located at the junction of Archorvale Street and Sengkang East Road, was taken after the expunged roads.
---
 Munshi Abdullah Avenue 
Image Credit: NLB
Munshi Abdullah Avenue, one of the roads within the Teachers' Housing Estate in Ang Mo Kio, was named after Malacca-born Abdullah bin Abdul Kadir (1796-1854), a well-known Muslim author of Arab, Indian and Malay descent. Munshi Abdullah (Munshi refers to "teacher") was widely respected as the father of modern Malay literature.
By the time he was 14 years old, Munshi Abdullah was already an accomplished Malay scholar. Other than his native Malay language, he could speak and write Arabic, Tamil, Hindustani and English. Arriving at Singapore in 1819, Munshi Abdullah taught Malay to the Indian soldiers and British missionaries, merchants and officials.
Munshi Abdullah was also the author of "The Hikayat Abdullah" (The Story of Abdullah), a book that described the life of the people in Singapore in the older days. He died in Jeddah, Ottoman Empire, on his journey to Mecca.
---
 Chong Pang Road (defunct) 
Image Credit: Rojak Librarian
Expunged during the demolition of Chong Pang Village and development of Sembawang housing estate, Chong Pang Road was named after Lim Chong Pang (林忠邦, 1904-1956), son of well-known rubber and pineapple tycoon Lim Nee Soon (also see Nee Soon Road).
Lim Chong Pang himself was also a prominent businessman, especially in properties and real estate. He later ventured into the local film industry, and owned several cinemas at Nee Soon and Geylang. In 1929, Lim Chong Pang was appointed as a member of the Singapore Rural Board to serve for public interest. It was a position he had held for nine years. He was also a Justice of Peace and part of the Singapore Chinese Chamber of Commerce. After his death, Lim Chong Pang was buried at Bukit Brown Cemetery, and the Westhill Estate was renamed as Chong Pang Village in honour of him.
In 1924, Lim Chong Pang married Lee Poh Neo daughter of Lee Chong Guan, another famous Chinese businessman (also see Choon Guan Street).
---
 Nee Soon Road 
Nee Soon Road was named after Lim Nee Soon (林义顺, 1879-1936), one of Singapore's most well-known Chinese pioneers. Born in a shophouse at Beach Road, Lim Nee Soon was educated at the St Joseph's Institution and Anglo-Chinese School, after which he started picking up skills in the booming rubber industry. By 1911, Lim Nee Soon was able to establish his own plantations and factories at present-day Yishun and Sembawang, snapping up huge acres of lands formerly used for growing gambier and pepper.
At the same time, Lim Nee Soon also cultivated pineapple plantations to inter-crop with his rubber business. His investment in pineapples flourished, earning him the nickname of "Pineapple King". By late 1920s, Lim Nee Soon's properties and plantations could be found at Seletar, Kangkar, Choa Chu Kang and Johor. When the global depression hit in the 1930s, Lim Nee Soon was able to let go most of his rubber ventures.
A charitable person who donated regularly to schools and hospitals, Lim Nee Soon was made a Justice of Peace in 1925, and served in the Singapore Rural Board. He was also the President of the Singapore Chinese Chamber of Commerce in the 1920s.
---
 Stephen Lee Road (defunct) 
Image Credit: saint-anthony.org
Stephen Lee Road is one of the rare roads in Singapore with a Chinese Christian name. It was named after Father Stephen Lee, an early local Chinese Catholic priest who helped the Teochew refugees from Swatow, China, to settle at Mandai in the early 20th century. The area was later known as the Catholic Village. In recognition of his efforts, the government named the long winding road to Jalan Ulu Sembawang as Stephen Lee Road.
Stephen Lee Road used to be flanked by durian plantations in the eighties. Today, the road is off-limit to vehicular access, and is part of the Park Connector Network (PCN) in Mandai.
---
 Solomon Street 
Born in Baghdad, Iraq, Abraham Solomon (1798-1884) came to Singapore in 1836, becoming one of the colony's earliest Jewish settlers. He established a trading office, which also served as his residence, at the Boat Quay area. As he became successful in his business, Abraham Solomon's influence grew in the local Jewish community. He took part in the construction of the first synagogue at Synagogue Street.
Abraham Solomon had a sad ending, as he lost much of his fortune in opium speculation in his later years. He died in 1881, and was buried at the former Jewish Cemetery in Orchard Road.
---
 Ann Siang Hill/Ann Siang Road 
Song Ong Siang's One Hundred Years' of Chinese History
The history of Ann Siang Hill dated back to the 19th century when it was known as Scott's Hill and Gemmil's Hill, named after British Charles Scott and John Gemmil after they bought the lands in the vicinity. In the early 20th century, the place became known as Ann Siang Hill after its acquisition by wealthy Hokkien businessman Chia Ann Siang (谢安祥, 1832-1892).
Born in Malacca, Chia Ann Siang came to Singapore in 1848 at age 16. He started working at a British trading firm called Boustead & Company, and was promoted to the position of chief produce storekeeper after eight years.
In the early 1860s, Chia Ann Siang left Boustead & Company to venture into timber business, and later became a partner of Geok Teat & Company at Battery Road. He was buried at Bukit Brown Cemetery after his death in 1892.
---
 Mister Road 
Image Credit: http://www.nhb.gov.sg
Mistri Road was named in 1955 after India-born Navroji R. Mistri(1885-1953), a Parsi merchant most remembered for his generous contributions to the medical causes in Singapore. Coming to Singapore in 1909, Navroji Mistri spent many years working at a dock and aerated water company. In 1925, he started his own business, selling soda water which later expanded to the whole of Malaya.
In 1952, Navroji Mistri donated $950,000 to build a hospital block for sick children whose parents could not afford the medical fees. At his death, he gave half of his wealth to charities in Singapore, Malaya and India.
---
 Belilios Road 
Little India's Belilios Road was named after I.R Belilios, a Calcutta-born Indian merchant of Jewish decent who was actively engaged in cattle trading along the Serangoon River in the 1840s. The booming cattle trades also saw rise to the naming of other roads in the vicinity such as Buffalo Road and Kerbau Road (kerbau is buffalo in Malay).
Cattle trading in the Little India would last until the early 20th century, when the swamps, important to cattle rearing, were drained and filled to build roads and buildings.
---
 Fraser Street 
John Fraser (undetermined-1907) might be unfamiliar to most Singaporeans, but the company he co-founded more than a century ago has become a world famous brand in soft drinks. It was Fraser & Neave (F&N), established in 1875 by John Fraser and David Chalmers Neave.
Born in Scotland, John Fraser came to Singapore in 1865 to work at the Chartered Mercantile Bank.
A few years later, he set up several companies, including F&N, with his friends and business partners. Another of his successful ventures Fraser & Cumming was established with his fellow Scottish James Cumming (also see Cumming Street). In 1897, John Fraser retired and went back to Britain, where he died ten years later.
Today, Fraser Street is a minor road that circles Parkview Square.
---
 Seah Street 
Seah Street was named after local Teochew merchant Seah Eu Chin (佘有进, 1805-1883), nicknamed "King of Gambier" due to his large plantations in gambier and pepper.
Seah Eu Chin came to Singapore in 1823, working his way up from a clerk and accountant to a trader. In less than twenty years, he became one of the wealthiest Chinese in Singapore. He was appointed as a Justice of Peace in 1867, regularly helped to settle disputes and conflicts between rival Chinese communities. Seah Eu Chin was so influential that the local Chinese knew him as "Emperor Seah" (佘皇帝). He also founded the Ngee Ann Kongsi in 1830 to look after the welfare and religious matters of the local Teochews.
Seah Eu Chin had four sons, namely Seah Cheoh Seah (佘石城) , Seah Liang Seah (佘连城), Seah Song Seah (佘松城) and Seah Peck Seah (佘柏城). Many streets in Singapore were named after Seah Eu Chin and his family members (also see Eu Chin Street, Liang Seah Street and Peck Seah Street).
---
 Nicoll Highway 
Nicoll Highway was named after Sir John Fearns Nicoll (1899-1981), the third Governor of Singapore from 1952 to 1955. Before his appointment at Singapore, Sir John Nicoll had served as a Colonial Secretary at Trinidad, Fiji and Hong Kong. During his tenure as the governor, Singapore was facing numerous public unrest. The push for a self-government was also imminent. In 1955, David Marshall (1908-1995) led his Labour Front party to success in the first Legislative Assembly elections and became Singapore's first Chief Minister.
The construction of Nicoll Highway, including Merdeka Bridge, began in 1954 and was officially opened in August 1956.
---
  Francis Thomas Drive 

Francis Thomas Drive, which leads to the St Andrew's Junior and Secondary Schools, was named after Francis Thomas (1913-1977), the Minister of Labour Front government and Minister for Communication and Works between 1955 and 1959. He was also the
Principal of St Andrew's School from 1963 to 1974.
Francis Thomas Drive was officially opened in 1980 by Francis Thomas' wife Catherine Lee Eng Neo.
---
 Alkaff Quay (defunct) 
The defunct Alkaff Quay, formerly located near the Robertson Bridge, was named after Syed Shaikh bin Abdul Rahman Alkaff (1880-1948), head of the Alkaffs, a prominent and famous Arab family in Singapore.
Two of the Alkaff family's legacies were the Alkaff Lake Gardens and Alkaff Mansion. Opened to the public in 1929, the Japanese-themed Alkaff Lake Gardens was once a popular place of interest in Singapore. It was occupied by the Japanese invading forces during the Second World War. After the war, a financially-strapped Alkaff family sold the gardens to Sennett Realty Company for $2 million. The lake was eventually filled up and the gardens demolished in the 1960s.
Alkaff Mansion, on the other hand, was built at the top of Telok Blangah Hill in 1918 by Syed Mohammed bin Abdul Rahman Alkaff, nephew of Syed Shaikh Alkaff. It was also sold, along with Alkaff Lake Gardens, by the family after the war.
Alkaff Quay was officially named in 1907 and lasted until the eighties. Today, there is an Alkaff Bridge, built in 1997 near Mohamed Sultan Road, and Alkaff Avenue off MacPherson Road.
If you had your own street named after you, what would you like people to remember you by?
---
---
---