is a fast developing and ever changing city state. In a short span of a few decades since her independence, many new iconic skyscrapers and buildings have been erected, new residential flats are sprouting in many urban and suburban areas, and new roads are built for the growing number of automobiles on the road. All these are done in the name of progress, renewal and better living standards. Due to the scarcity of land in Singapore, it is inevitable that some (if not many) of the "old" have to be demolished to make way for the new and to accommodate the growing population. Here are a few places which some feel ought to have been conserved:
National Library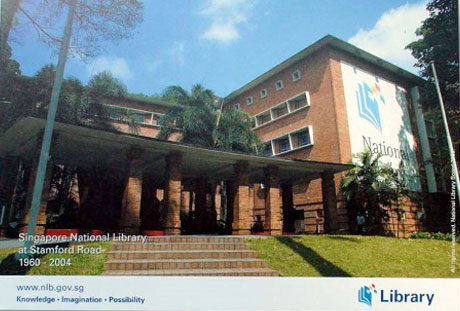 The red-bricked British-styled public library at Stamford Road was a familiar ground for many students and book-lovers for 40 years. Built in 1960 from donations made by prominent local businessman and philanthropist Lee Kong Chian (1893 – 1967), National Library succeeded Raffles Library (renamed as Shonan Library during the Japanese Occupation) as Singapore's main collection centre of valuable books and reading materials.
 The library underwent upgrading and renovation in 1997, but just eight years later, the 45-year-old library was torn down despite public dissent. In its place was the construction of Fort Canning Tunnel. The new state-of-the-art new National Library was moved to Victoria Street in 2005, but many still harbour fond memories of the old one.
National Theatre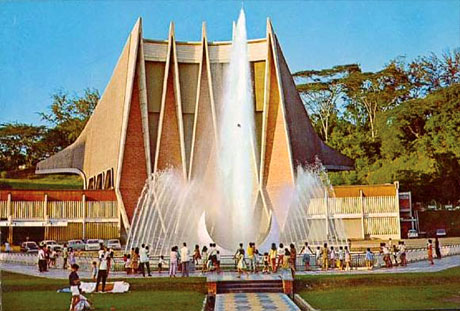 Located at the junction of River Valley Road and Clemenceau Avenue, the National Theatre, at a cost of $2.2 million, was completed in 1963. The most prominent features of this iconic building were the five diamond facades, which represented the five stars of the national flag, and the crescent-shaped fountain located at the front of the theatre. 
With a capacity of 3420 seats, the National Theatre hosted many concerts and performances in the sixties and seventies until it was demolished in 1986, after it was deemed to be structurally unsafe.
Historical – Dragon's Teeth Gate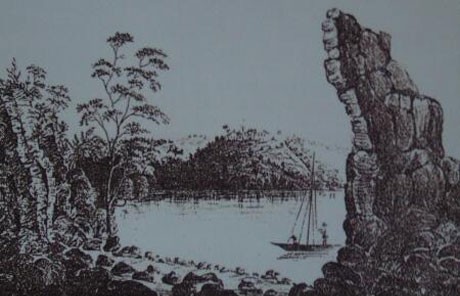 Also known as Longyamen in Mandarin and Batu Berlayar in Malay, the prominent rock outcrops were recorded in books as early as the 14th century. Located at the water passageway to the current Keppel Harbour, the protruding rocks resembled the gigantic teeth of a dragon.
When the British arrived in Singapore, they found the area to be extremely suitable for a harbour with its excellent location and deep water. The rocks, however, proved to be a hindrance to large vessels entering the harbour. Thus it was blown up in 1848 by Straits Settlement Surveyor John Thomson (1821 – 1884).
 Information taken from: http://remembersingapore.wordpress.com/2011/09/06/prominent-singapore-landmarks-that-should-be-conserved/
---
Other stories about Singapore: