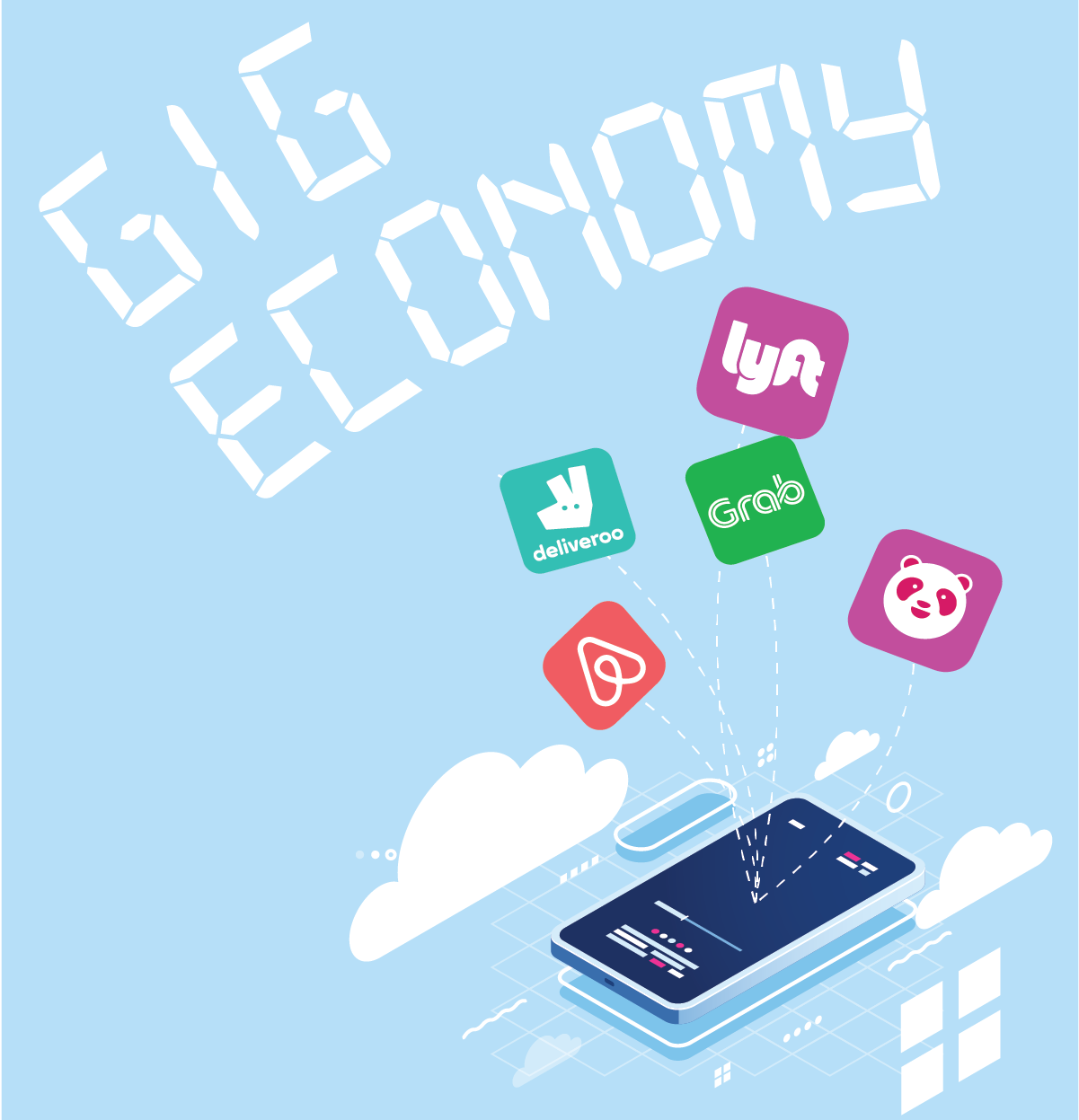 Freelance jobs are increasingly popular among youth in Singapore. Since 2015, temporary work arrangements have been attracting young people in the workforce. Let's be honest, freelance jobs are great! They give freedom for us to work according to our own schedule, it pays fairly well and you're not tied to the company in the long run.
However, like all jobs, there are pitfalls when it comes to working freelance. Issues such as delayed payments, flaky clients, unfair (and unsafe) work arrangements and even facing family members or friends who just don't understand why you're taking the freelancing route are all problems faced by freelancers on a daily basis.
We decided to uncover the truth behind 4 popular freelancing jobs here in Singapore and find out the 'real cost' of working as a freelancer.
1. Private Hire Drivers
The Benefits: You have a license and your dad hates to drive. Might as well make some money right?! You'll get to drive whenever and wherever you want and you'll be meeting loads of new people (like good looking lads and ladies). You'll also finally be able to tell your mum you were out late "because I was working!"
The Shady Side: Car trouble? That's on you. You'll be absorbing the costs of car expenses. You're technically flying solo so any trials and tribunals you face on the road can only be shared with your friends who don't truly understand (or even seem to care). Worst part? Your friends and family will be hitting you up for free rides (yes, you ARE their driver).
The Moolah: Expect to get paid from $20 – 49 an hour dependent on surges and how many trips you can make, Grab even has a schedule for guaranteed fare incentives!
Private-hire drivers are part of a growing gig economy. Gig economy sees temporary positions and short-term engagements increasing and more Singaporeans taking up freelancing as their primary source of income.
Here in Singapore, freelancers such as Grab and Uber driver do not have the statutory rights of employees under the Employment Act such as overtime pay. They also do not receive statutory benefits such as Central Provident Fund contributions from the companies they work for.
So who's helping private-hire drivers?
Established last year, the National Private Hire Vehicles Association (NPHVA) inked a partnership with Grab. Facilitating feedback between drivers and Grab, NPHVA seeks to foster stronger partner relationships. Grab also works in conjunction with e2i (Employment and Employability Institute) to provide mature workers with the opportunity to become drivers with Grab.
Source: TodayOnline, Youth.sg, Business Times
2. Food Couriers
The Benefits: On the move for most of the day, you'll look super cool wheezing your way through traffic. Work whenever you want and you'll finally get that extra amount of cash for the new iPhone (there's always a new one!).
The Shady Side: Seen Premium Rush? While you're not going to be targeted by a crazed loan shark, you'll be vulnerable to other vehicles and of the very tumultuous Singapore weather. Caring for your own transportation and your own safety might end up sucking up more money than it's worth.
The Moolah: At $5 – 11 an hour and an additional $4 – 6 a trip, you'll be making an average of $13 – 30 an hour!
Source: Ecommerceiq.asia 
3. Freelance Designers
The Benefits: You live and breath designs and you can't imagine doing anything else after you graduate. Freelance designing is a win-win-win. Expand your portfolio, do what you love and get money (is this a dream or is it reality?!).
The Shady Side: Let's face it, clients are difficult. You'll meet the flaky, the rude and the uptight. And if you're planning to do freelance designing as a full-time job, you'll spend A LOT of time worrying about when's your next job (and if you'll be able to afford rent next month).
The Moolah: While you may start out charging at $50 for one-off projects. Once you've built your portfolio, a large project (like a website) could fetch you a cool $1,000 (or more)!
4. Freelance Tutors

The Benefits: Since the dawn of time (more like for the past 20 years), Singaporeans students have needed tutors. Freedom to teach when you want, what you want and who you want. Doing it long-term? Even better, you'll have a steady income on the side!
The Shady Side: Under the Employment Act, part-timers without contracts like tutors, aren't covered by the Manpower Ministry. With online tuition agencies popping up, you might not even see the organization that has hired you!
The Moolah: Depending on the student's educational level (primary, secondary, tertiary) and your own qualifications, you can expect to get paid from $15 to $120 an hour!
You could face being short-changed. Recently, several tuition agencies have come under the spotlight for not paying tutors. Tutors who aren't paid often do not go to small claims court due to the hassle.