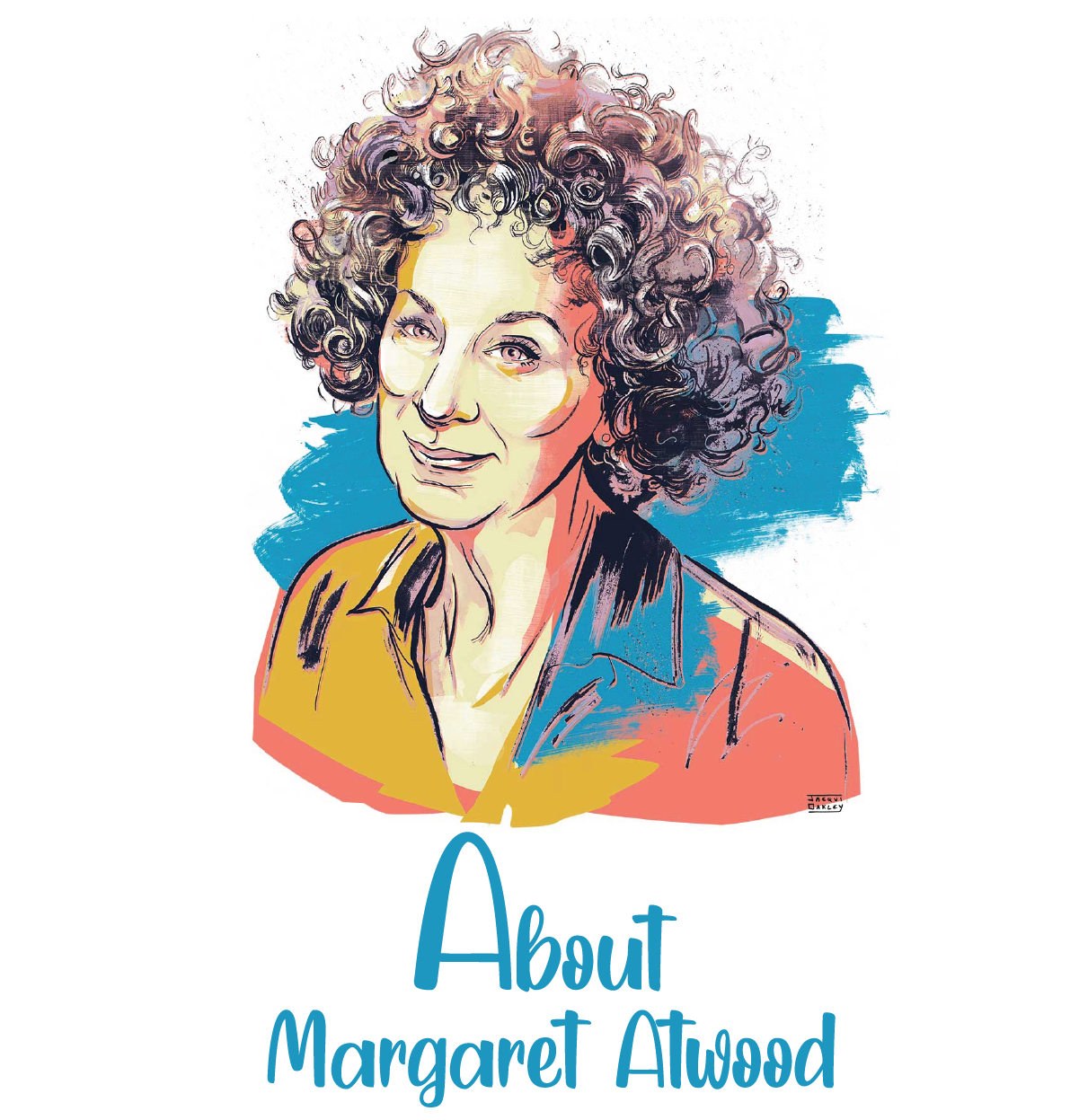 Margaret Atwood is Canada's most eminent novelist and poet, and also writes short stories, critical studies, screenplays, radio scripts and books for children; her works have been translated into over 30 languages. She is perhaps best known, however, for her novels, in which she creates strong, often enigmatic, women characters and excels in telling open-ended stories, while dissecting contemporary urban life and sexual politics. Her first novel was The Edible Woman (1969), about a woman who cannot eat and feels that she is being eaten. This was followed by: Surfacing (1973), which deals with a woman's investigation into her father's disappearance; Lady Oracle (1977); Life Before Man (1980); Bodily Harm (1982), the story of Rennie Wilford, a young journalist recuperating on a Caribbean island; and The Handmaid's Tale (1986), a futuristic novel describing a woman's struggle to break free from her role. She subsequently published Cat's Eye(1989), dealing with the subject of bullying among young girls; The Robber Bride (1993); Alias Grace (1996), the tale of a woman who is convicted for her involvement in two murders about which she claims to have no memory; The Blind Assassin (2000), a multi-layered family memoir; and Oryx and Crake (2003), a vision of a scientific dystopia, which was shortlisted for the 2003 Man Booker Prize for Fiction and for the 2004 Orange Prize for Fiction. Alias Grace, The Handmaid's Tale and Cat's Eye were all shortlisted for the Booker Prize for Fiction; The Blind Assassin won this prize in 2000.
Some of Margaret Atwood's books have been adapted for stage and screen. A television series based on Alias Grace was broadcast in 2017, and a television film for The Robber Bride appeared in 2007. The Edible Woman has been staged, while The Handmaid's Tale has been adapted for screen by Harold Pinter in a film directed by Volker Schloendorf, released in 1990, staged as an opera by Poul Ruders – the British Premiere was performed by English National Opera at the Coliseum, London, in April 2003 – and became a television series in 2017.
Recent books are: Stone Mattress (2014), a collection of short stories; MaddAddam (2013), concluding the dystopian trilogy started with Oryx and Crake (2003) and The Year of the Flood (2009); The Heart Goes Last (2015) and Hag-Seed (2016). In 2011, she published a book of essays about science-fiction, entitled In Other Worlds: Science Fiction and The Human Imagination.
Iconic Author Margaret Atwood on Abortion, Twitter, and Predicting Everything We're Doing Wrong
Why should you read "The Handmaid's Tale"? – Naomi R. Mercer
---
Source: https://www.poetryfoundation.org/poets/margaret-atwood, https://literature.britishcouncil.org/writer/margaret-atwood
Picture: The very talented Jacqui Oakley https://jacquioakley.com/