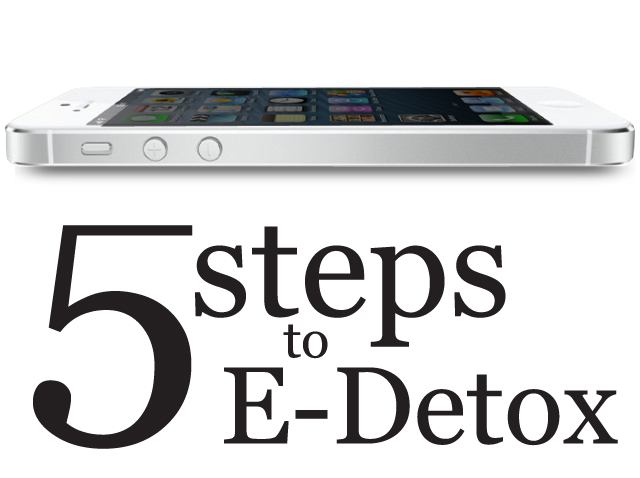 this technological age, it seems almost impossible to stay away from any digital gadgets or sorts. From smart television to motion-detectable game consoles, from smartphones and tablets to Google Glasses, we are never lacking of these electronic devices that are touted to simplify our life and maximize our time so that we can live life to the fullest. However, do such digital contraptions truly deliver what they promise? Or have they complicated our lives so much that we are almost, if not completely, dependent on them? Have they robbed us of our ability to be authentically connected with another fellow human being in the flesh? Once you realize and admit that you are e-addicted, you can take steps to regain control over your life.
1. Take stock of your E-dependence.
Make a list of what and how you are overly dependent on the electronics. Then, write down what you are missing out when you are spending time on your smartphone, computer etc. Decide exactly what means a great deal to you and focus on that priority.
2. Begin with small changes
It is always tougher to make drastic changes than little changes. Decide where you want to begin, stick to the change and celebrate when you do not feel uncomfortable about the change.
3. Set reasonable boundaries
Schedule the use of any digital gadgets.
Reward yourself when you've accomplished certain goals or milestones.
Avoid using digital gadgets too close to bedtime.
Put the smartphone or tablet away at meal times.
4. Find a non-digital hobby or activity
You may wonder what you should do with the extra time free from the electronics. Focus on your studies especially if you've drifted away from it.
Play a game like badminton or basketball with friends and family.
Build or create something such as fixing up a car model, putting together a puzzle, baking a cake etc
Take time to daydream and let your imagination run.
5. Be accountable.
Have your family and friends cheer you on as you embark on this e-detoxing.
(Source)
---
Related Articles about Technology: